Radiography uses X-rays or gamma-rays to produce an image of an object on film. The image is usually natural-size. X-rays and gamma-rays are very short wavelength electromagnetic radiation which can pass through solid material, being partly absorbed during transmission. Thus, if an X-ray source is placed on one side of a specimen and a photographic film on the other side, an image is obtained on the film of the thickness variations in the specimen, whether these are surface or internal.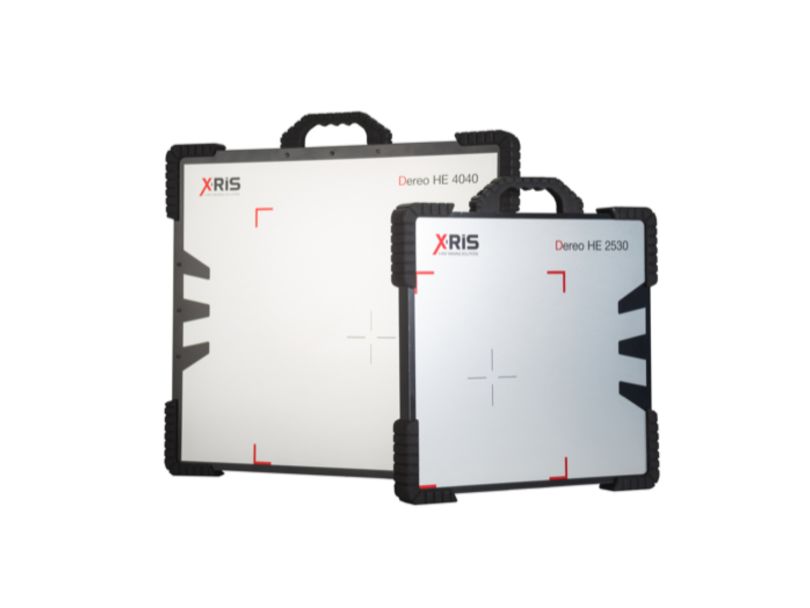 Digital radiography is an advanced technology based on digital detector systems in which the x-ray image is displayed directly on a computer screen without the need for developing chemicals or intermediate scanning. The incident x-ray radiation is converted into an equivalent electric charge and then to a digital image through a detector sensor. Compared to other imaging devices a flat panel detector provides high quality digital images with better signal to noise ratio and improved dynamic range, which in turn provides high sensitivity for radiographic application.
X-RIS X-Ray Imaging Solutions actively develop and supply innovative solutions in digital radiography for a broad variety of Industrial Sectors and Security. X-RIS also design and manufacture their own mechanical and electro-mechanical solutions for their Dxbox cabinets, upgrades and bespoke solutions. X-RIS was founded in 2010 and since then has developed its own range of X-ray generators, detectors and a software platform: Maestro.