Over recent years our in-house team and facilities has been growing to accommodate the growing demand for our calibration and repair service. 
Baugh & Weedon offer our customers the reassurance that we have a full Service, Repair, and Calibration facility, operating within the scope of our Quality System Accreditation to BS EN ISO 9001: 2015.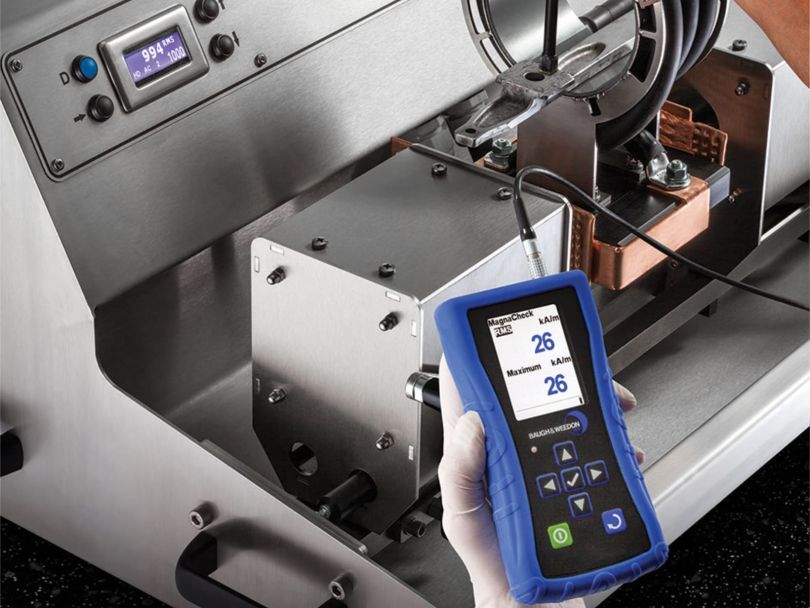 B&W Services are UKAS traceable, but not accredited, for light meter calibrations; all other calibrations are traceable to NPL. We also use NADCAP, Rolls Royce, British Standards, ASTME and Airbus, to name a few, for in-house and on-site calibrations when requested by our customers.
Our team pride themselves on offering a reliable high quality service, with a quick turn-around on NDT equipment calibrations, Magnetic Particle Inspection lines, Bench Units and Power packs.
Equipment we regularly Calibrate & Service includes:
Tangential Gaussmeters:
MagnaCheck 1D & 3D, LumaFlux. Hirst GM04/GM07, Bell 5180/5080, Tiede FSM, MagMeter, Redcliffe 100.
Residual Gaussmeters:
2-0-2, 5-0-5,10-0-10, 20-0-20.
Dual Light Meters:
LumaCheck, LumaFlux. LevyHill MK6 & MK5, Spectroline DSE, Gould Bass DLM, Elyscan, Uve-Lux, Gossen Mavolux, Accumax.
White Light Meters:
Iso-Tech 1337, 1332, 1334, ILM350. Testo 540, RS01
UV Light Meters:
J221, DM365XA
Conductivity Meters:
SigmaCheck 2. AS 3000, SigmaTest, Sigmor 100
Shot Timers:
Audit ST-1, Dew System.
Pressure Gauges:
0-10 PSI, 0-30 PSI, 0-60 PSI, 0-100 PSI, 0-120 PSI.
Thermometers:
Fluke Laser, Chy 305, Hanna
Inspection Lamps:
Lumazon (all types), Apollo L/XL, Vista, Opus Series, Spirit Series, Iris Series, Lumatorch 2, Jaguar Headlight.
Further Equipment:
Magnetometer, AC/DC Yokes, IRIS 9000, BondCheck, Process Timers, Refractometers, Densitometers.
Call us to discuss any equipment type or instrument that may not be listed above. Tel: 01432 267671