Liquid Penetrant Inspection
Penetrant Lines
Baugh & Weedon are a leading UK manufacturer and supplier of Liquid Penetrant Inspection Plants, also know as Penetrant Lines. Penetrant Inspection is an important and established NDT method for the detection of surface breaking defects in non-ferrous components.
Liquid Penetrant Inspection Lines are built to your spec and floorplans.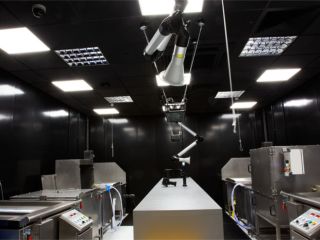 Overview
Designed and manufactured in the UK, the Baugh & Weedon Penetrant Plants are built using high quality stainless steel, built for longevity, in even the harshest industrial environments.
Baugh & Weedon offers bespoke Penetrant Lines that are designed and manufactured to your application needs and fit your layout requirements including the traditional configurations such as Straight Line, Parallel Straight lines, "U" and "L" formats. The working height of our Penetrant Lines is 900mm from floor level, all units embody stainless steel tanks and frames, not coatings are used.
We can provide all or part of the complete process line including Penetrant Tanks, Wash Stations, Drying Ovens (front loading and top opening), Dust Storm Cabinets (front loading and top opening), Viewing Booths (with UV and/or white light sources), all associated accessories such as hand held inspection lamps, overhead UV lights.
---
Download our brochure:
Penetrant Plants (592.8KB)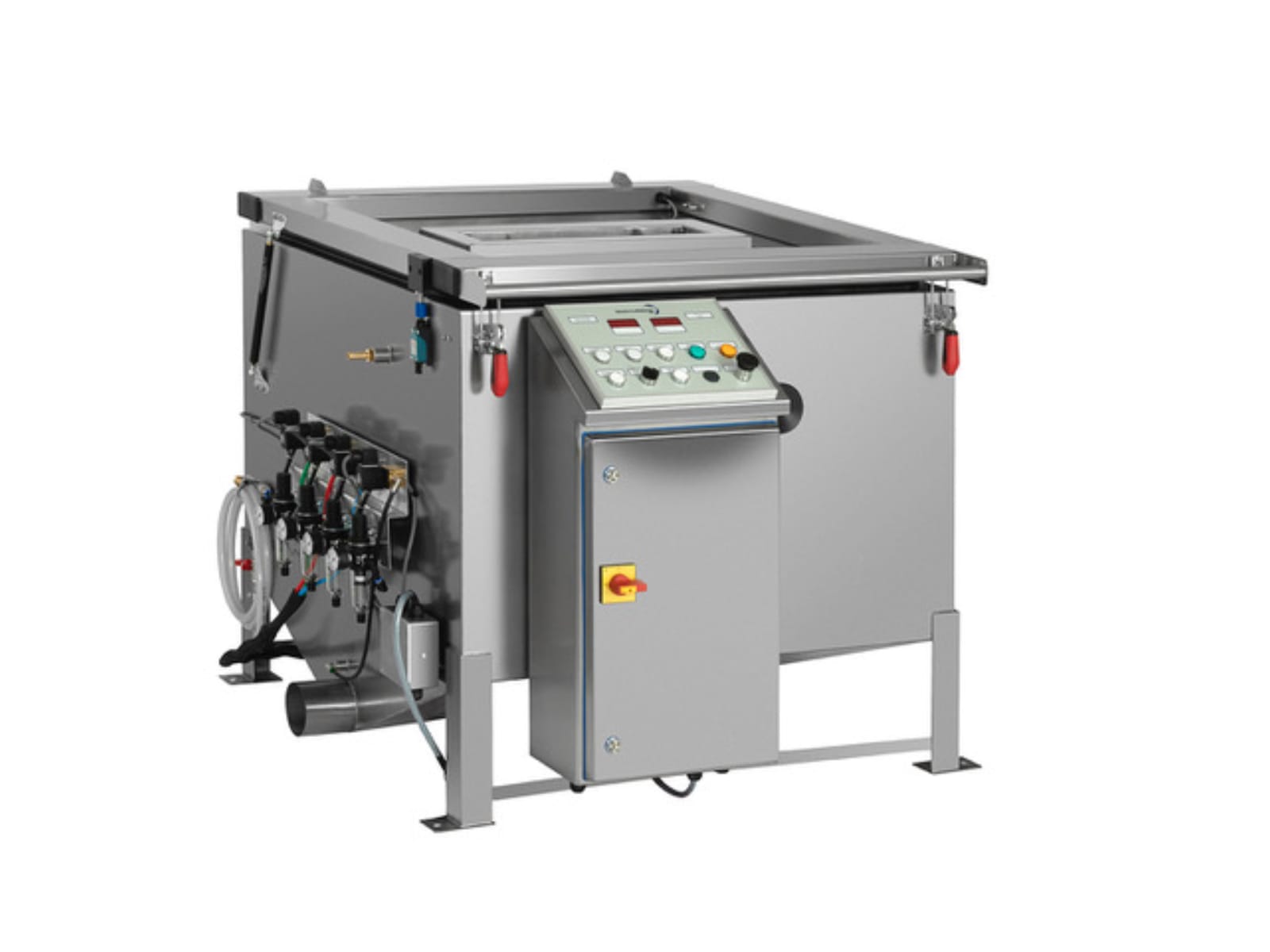 Top loading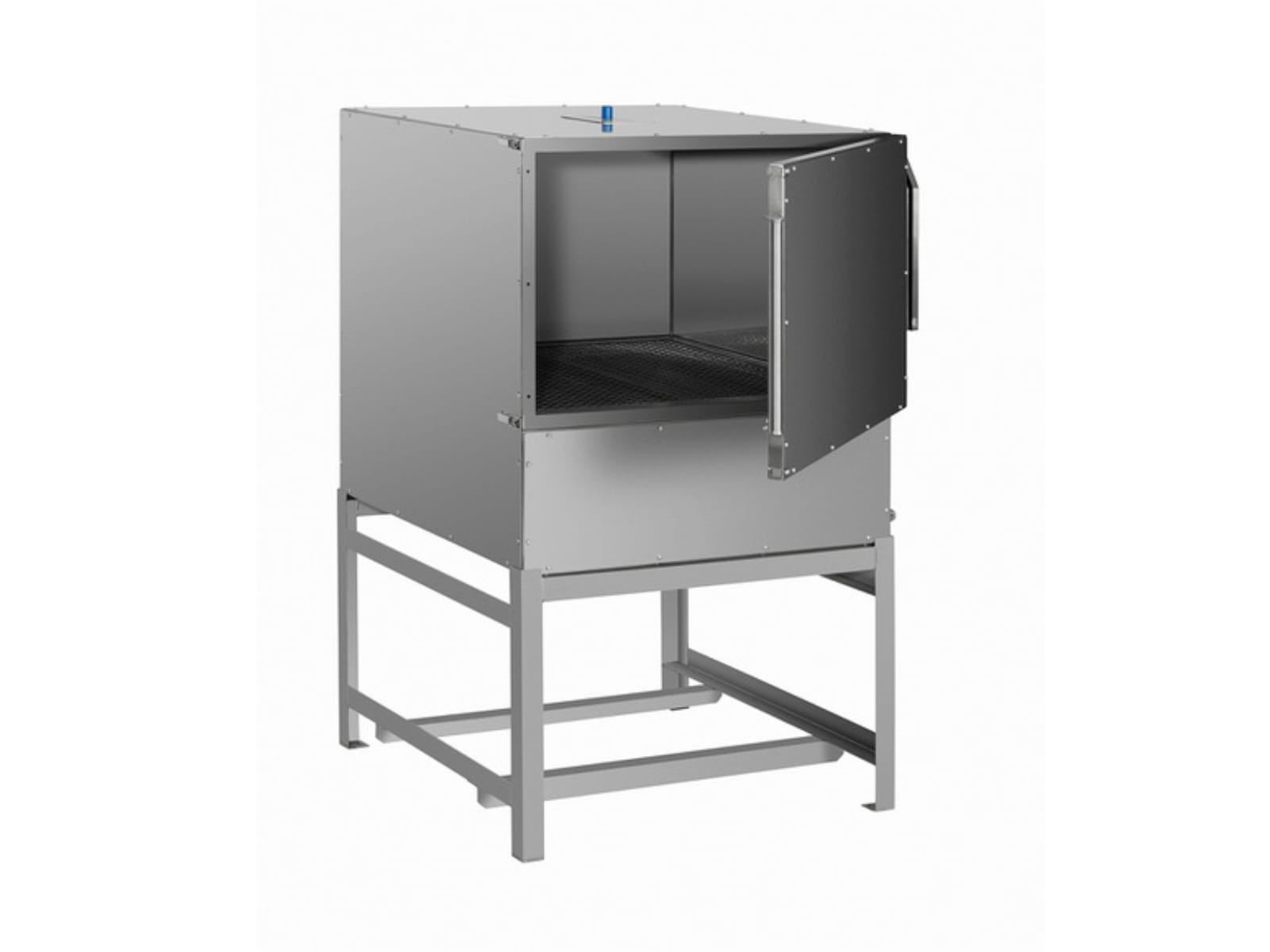 Front loading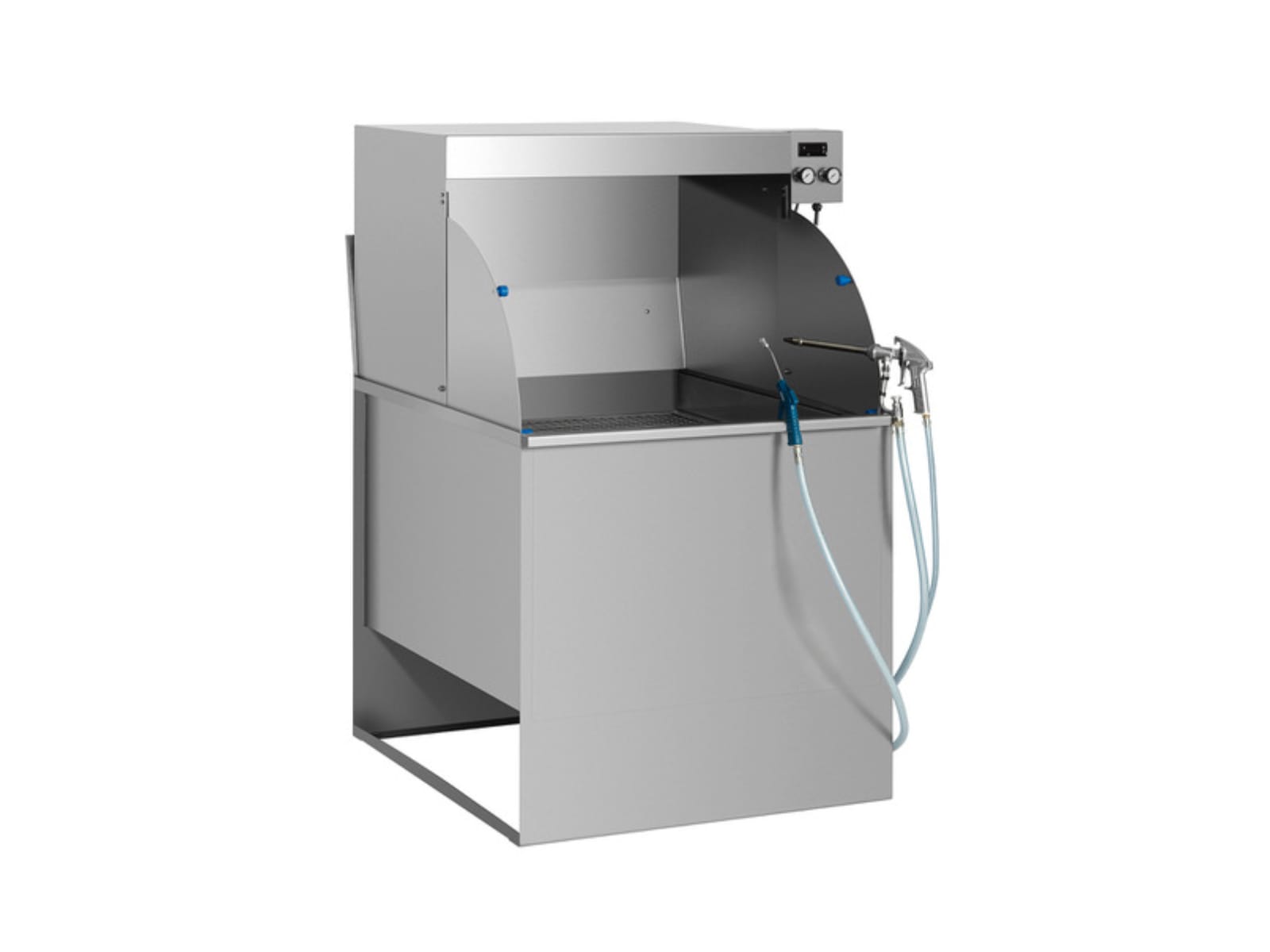 Wash station
---
Features
Stainless Steel Construction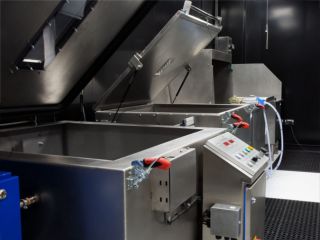 Options
Standard dimension are:
(All products are 900mm high)
Penetrant Application Tanks
450mm(w) x 500mm(d)
650mm(w) x 600mm(d)
900mm(w) x 600mm(d)
Emulsifier Tank
450mm(w) x 500mm(d)
Post Emulsifier Tank
650mm(w) x 600mm(d)
900mm(w) x 600mm(d)
Drain Areas
450mm x 600mm
850mm x 600mm
Wash Station
Includes Air/water wash gun, splash guards, temperature controls, UV light giving 300μW/cm² at the wash position etc.
850mm x 600mm
1200mm x 600mm
Black Out Canopies available for Standard wash stations zones, and bespoke areas.
Drying Ovens
Digital temperature control and independent temperature control.
450mm x 500mm (Top opening)
900mm x 600mm (Top opening)
900mm x 600mm (Front opening)
Dust Storm Cabinets
450mm x 900mm x 500mm
900mm x 900mm x 600mm
Large and bespoke Penetrant Lines also available, contact us via sales@bw-nde.com