Liquid Penetrant Inspection
Liquid Penetrant testing is a method of NDT, specifically testing for surface breaking defects, which can be "revealed" using dye and fluorescent penetrants.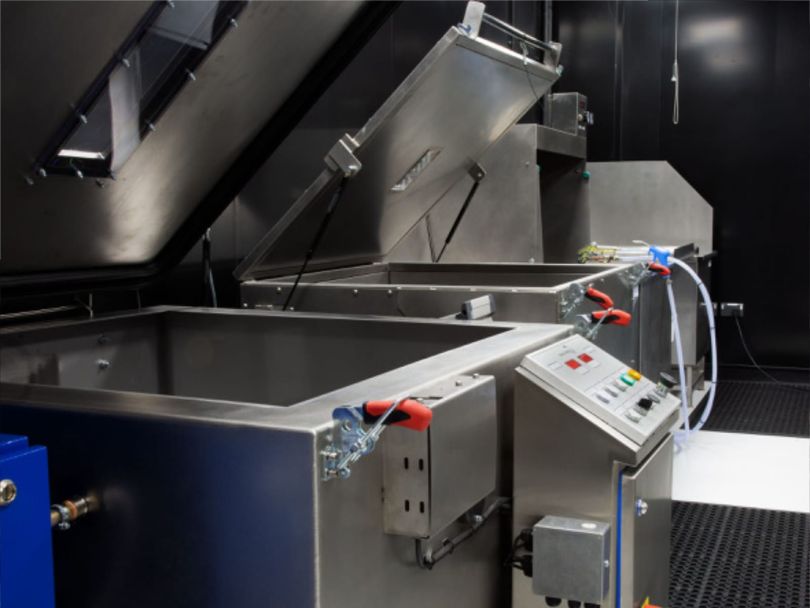 A penetrant does not only want to spread optimally on a surface, but also penetrates every defect of a surface, due to its specific characteristics. When excess penetrant is removed from the surface, the remaining penetrant in the material, remaining in the defects, can be made visible by applying a developer. The penetrant procedure can be applied with daylight-visible fluids (colour contrast penetrant testing) or with fluorescent penetrant, visible under UV-light.
The advantages of Penetrant Testing are many but thy key ones are speed, low risk, can be conducted almost anywhere and is suitable for individual part inspection or for larger quantities. The penetrant method can also be used on non-magnetizable materials.
Liquid Penetrant Inspection
---