What is Baugh & Weedon all about?
You name it, we have it for all your Magnetic Particle Inspection and Liquid Penetrant Inspection needs!
Baugh & Weedon is a leading manufacturer of Magnetic Particle Inspection (MPI) Benches and Liquid Penetrant Inspection (LPI) Penetrant Lines. Baugh & Weedon can also provide MT accessories including UV Lamps, dual UV and white light Inspection Lamps (Lumazon) and our dual UV and White Light Meter (LumaCheck) as well as a full range of MPI and LPI chemicals from Pfinder Chemie.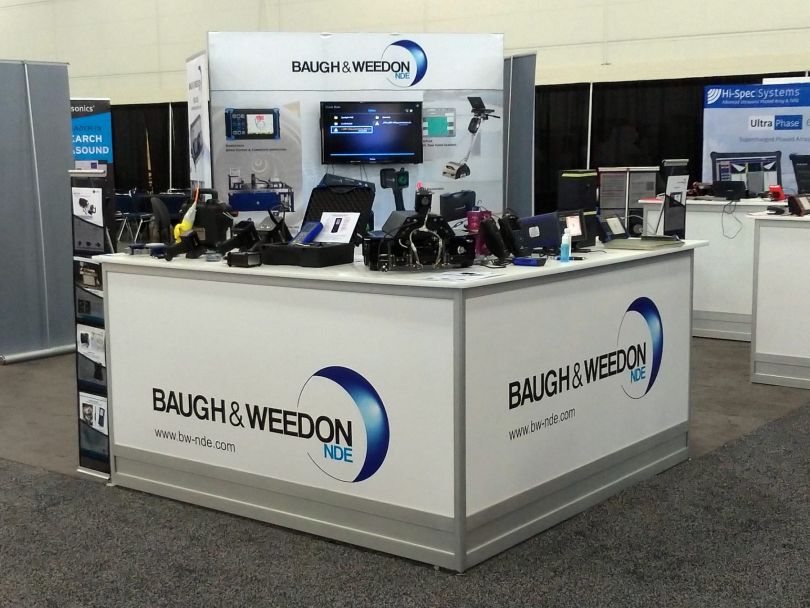 Baugh & Weedon also offer a wide range of Ultrasonic (UT) Thickness Gauges and Flaw Detectors, Ultrasonic Wall Crawlers, MFL Tank Floor Scanners, Hollow Rail Axle Inspection Sytems, UT Immersion Tanks, Eddy Current (ECT) Sorting Bridges, Gamma Ray and X Ray Pipeline Crawlers.
Established in 1967, Baugh & Weedon has a long history of supplying the NDT industry with high quality products and services. Based in the UK and with a wealth of industry knowledge, we strive to be client focussed at all times, working with you to find the right solution for your NDT needs.
Partnership and Global Coverage
Global Distributor Network
Baugh & Weedon are able to work with customers and projects across the globe due to our extensive worldwide network of distributors and partners. All of our partner companies are long-established in their country or region and with extensive local NDT market knowledge, combined with our expertise, the customer benefits greatly from local expertise and support. If you are based outside the UK please visit our Distributor Contact page, find your country and send your query directly to our partner and us at Baugh & Weedon, we guarantee a fast response.