Magnetic Particle Inspection
MY-3
The MY-3 is a small, handheld and lightweight electromagnetic yoke encapsulated in a rugged housing that makes it extremely durable. Magnetic Particle Inspection (MPI) Yokes are portable, economical and highly reliable for detection of surface flaws in steel and iron components.
The advantages of the MY-3 MPI Yoke include:
Detachable cable 4.5m (14.8ft).
Articulated legs.
UV & White "Leg" lights available.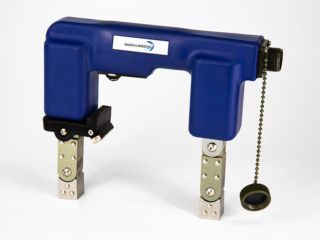 Overview
The MY-3 delivers powerful AC magnetizing, adjustable poles and is ideal for one handed operation. The MY-3's compact size means it is prefect for inspecting different geometries, welds, castings and on-site inspections, especially where speedy results are needed. The detachable cable enables easy to replacement, improving performance and eliminating down-time, overall extending product life.
---
Download our brochure:
MY-3 MPI Yoke (641.4KB)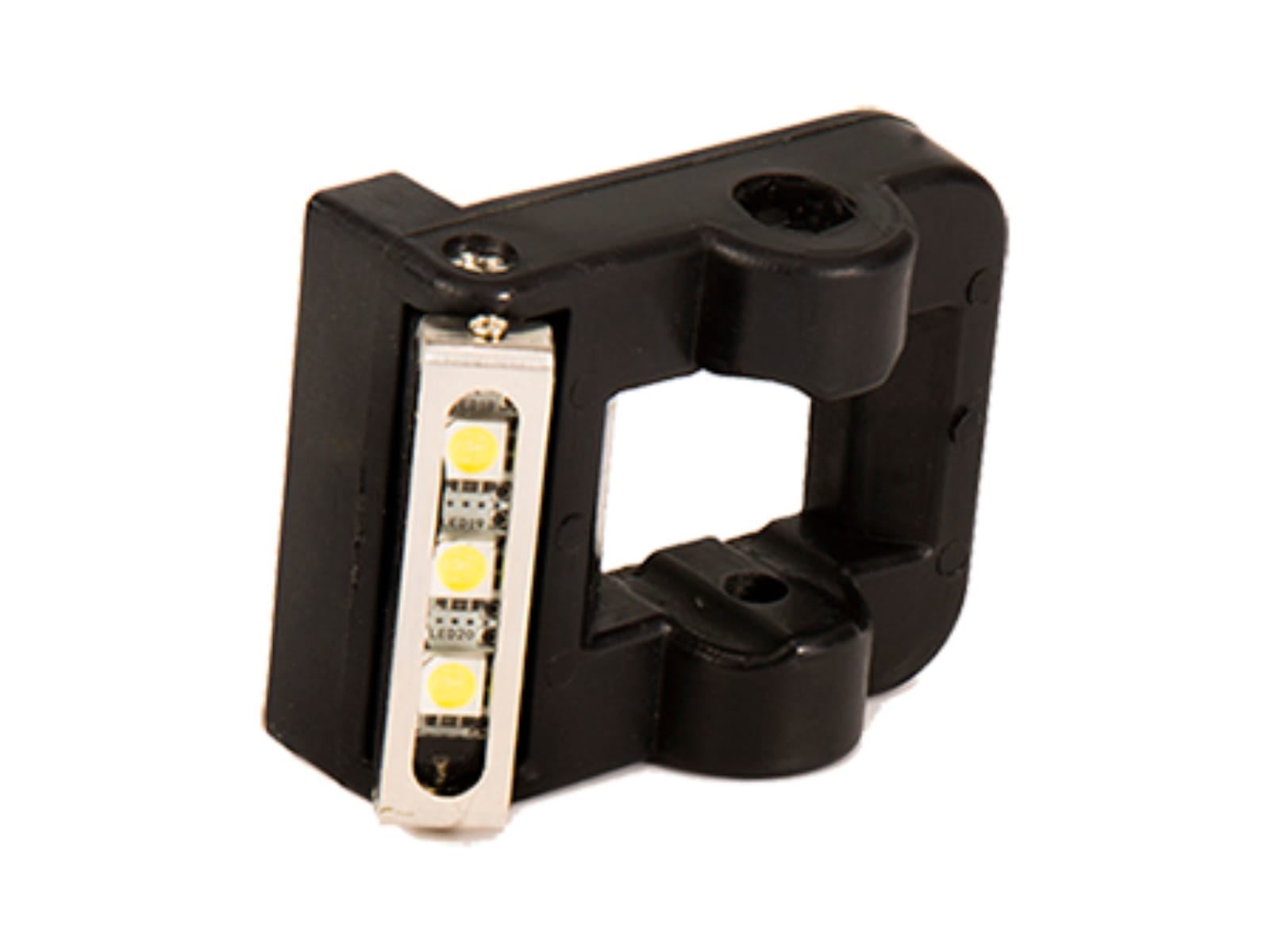 Torch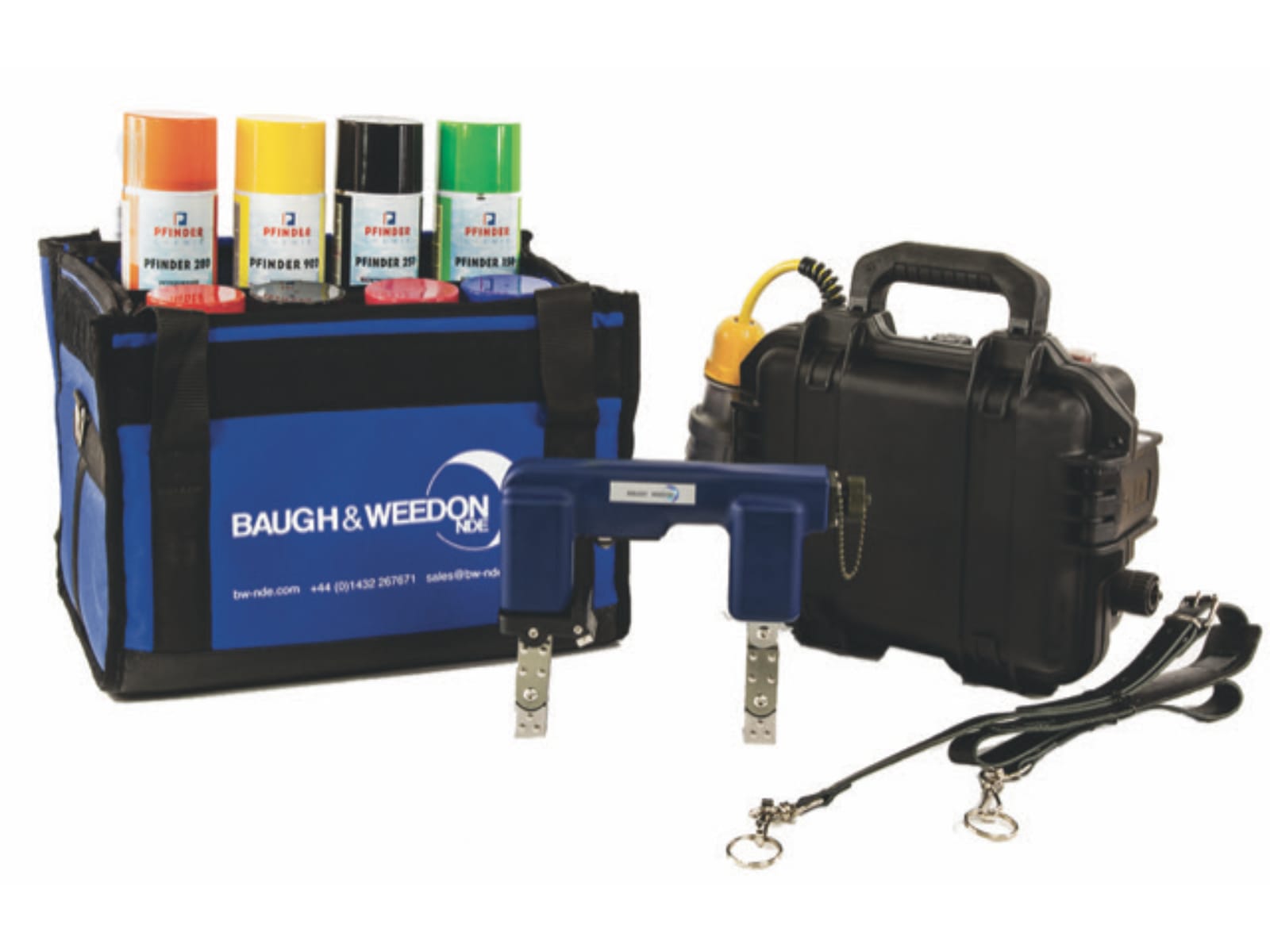 Carry Case
---
Features
AC magnetic field
2 Power Sourceoptions: AC220-240V 50/60Hz or AC110V 50/60Hz
Lifting Power: 4.55kg
Rugged and reliable construction
Lightweight 2.3kg (5.1 lbs)
Ergonomic design for comfortable grip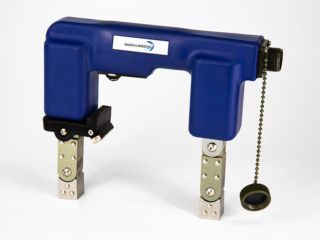 Standard Kit
MY-3 Yoke plus cable
Carry Case
2 batteries
1 battery charger
1 pair UV filter glasses.
Certificate of Compliance
Options
UV & White lights available
Yoke battery pack available - true AC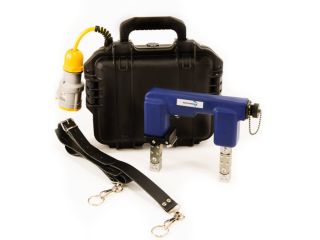 Specification
MY-3 Specification
Power
AC220-240V 50/60Hz
AC110V 50/60Hz
Current
2.8A
3.5A
Lifting Power
5.44kg
5.44kg
Magnetising Power
220V: 50Hz: 5,240AT/60Hz: 3,800 AT
110V: 50 Hz: 3,000 AT/60Hz: 2,800 AT
220V: 50Hz: 5,240AT/60Hz: 3,800 AT
110V: 50 Hz: 3,000 AT/60Hz: 2,800 AT
Available Pole Distance
Centre pole distance
145mm
Minimum pole distance
75mm
Maximum pole distance
210mm
Weight
2.3kg
2.3kg
Size
182mm (l) x 230mm (h) x 45mm (w)
7.2in (l) x 9.0in(h) x 1.8in (w)
182mm (l) x 230mm (h) x 45mm (w)
7.2in (l) x 9.0in(h) x 1.8in (w)
Power Cable Length
4.5m (14.8ft)
4.5m (14.8ft
Duty Cycle
2sec ON, 2sec OFF
2 sec ON, 2 sec OFF
---
Battery Pack Specification
Working Temperature
5°C - 35°C (<50% R.H.)
Storage Temperature
-10°C - 45°C (<80% R.H.)
Output
PP-42 42-44VAC modified sine wave, max 7A
PP-110 110VAC pure sine wave, max 5A
PP-230 230V modified sine wave, max 3.7A
Intended Use
Electromagnet in maximum 25% duty cycle
Power
12.6V LiFePo battery, approx 1 day use on 110V or 230V, 4-8 hours on 42V.
Use depends on type of electromagnet and intensity.
Low battery indicator
Power pack has on-board "beep" alarm, which sounds when battery almost empty. Always recharge as soon as possible.
Dimensions
31cm (l) x 12cm (w) x 25 cm (h)
12.2in (l) x 4.7in (w) x 9.8in (h)
Weight
PP-42 5.2kg
PP-110 4.2kg
PP-230 4.2kg
Protection Class
IP54
Charging Cycles
Up to 2000 to 80% capacity, depending on the type of electromagnet, temperature and use.