Magnetic Particle Inspection
Opus
The Opus is a mains only, handheld LED UV lamp featuring 4 powerful UV-A (365nm) LEDs, plus a convenient white light LED to quickly switch between fluorescent inspection and flaw location.
Advantages of the OPUS portable inspection lamp include:
Rugged aviation grade aluminium alloy housing
Waterproof and dust-proof housing makes the OPUS ideal for harsh working environments
A unique mechanical cooling system keeps LEDs cool to maintain optimum light output during extended use
(Related Products: Spirit, MPI Benches, Pen Lines)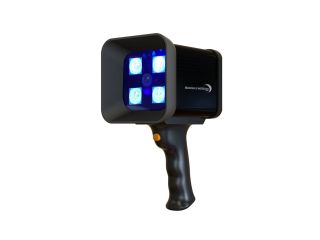 Overview
Designed for NDT applications to aid the visual inspection and identification of cracks, inclusions and surface defects, the Opus lamp is also extremely useful in identifying effective rinsing during the NDT inspection rinse process. The LEDs generate a UV light with a wavelength between 365 to 370nm and peak radiation at approximately 365nm, corresponding to UV radiation in the so-called UV-A range. Opus is a great choice for fluorescent inspection, leak testing, biological polymerization, oil detection and curing testing.
---
Download our brochure:
Opus Inspection Light (502.6KB)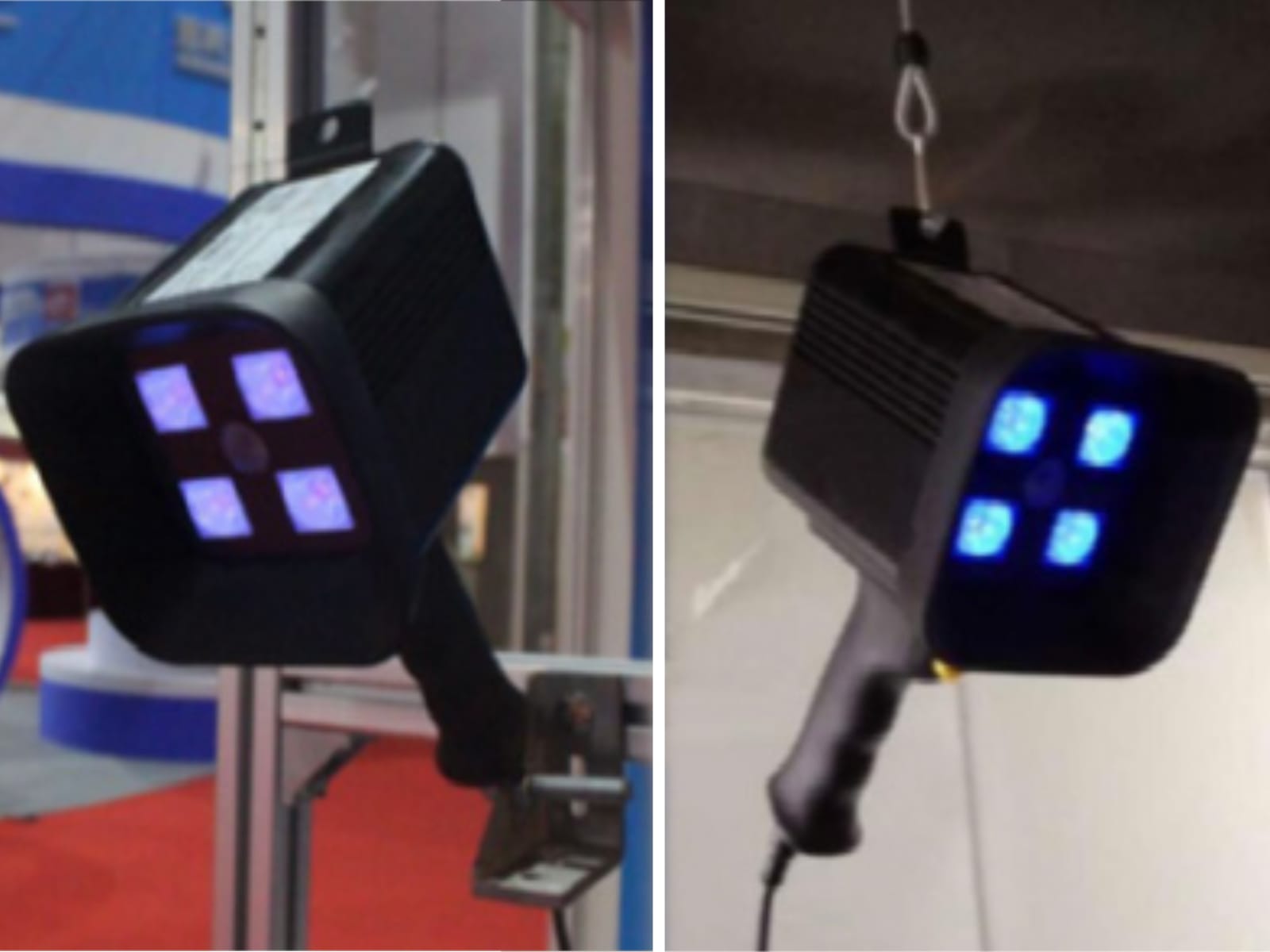 Mount Options
---
Features
The standard model OPUS-S is compliant with ASTM E2297, E3022, E1444, E1417 and ISO 3059, amongst others
The aerospace model, OPUS-A, is also compliant with Rolls Royce RRES 90061 and Airbus AITM6-1001, amongst others
Different mount options available for location flexibility.
Standard Kit
Opus lamp
Carry case
Industrial power adapter
UV shield glasses
Options
Different Mount Accessories
Specification
| | | |
| --- | --- | --- |
| | OPUS-60 (600001) | OPUS-60 (600002) |
| LED | 4 UV-LEDs, 1 white light LED | 4 UV-LEDs, 1 white light LED |
| UV-A Intensity at 380mm (15") | 6,000 uw/cm2 | 4,500 uw/cm2 |
| Coverage Area at 380mm (15") | >1000uw/cm2 : Φ230mm | >1000uw/cm2 : Φ230mm |
| Visible Light | < 5Lux (0.5 ft-candle) | < 5Lux (0.5 ft-candle) |
| UVB/UVC | 0 | 0 |
| Peak Wavelength | Certified 365-370nm | Certified 365-370nm |
| Weight | 1.09kg (2.4lbs) | 1.09kg (2.4lbs) |
| Dimensions | 145mm x 240mm x 120mm | 145mm x 240mm x 120mm |
| Operating Voltage | 12 VDC | 12 VDC |
| Compliance | ASTM E 3022, ISO 3059, ASTM E1444, ASTM E1417, ANSI/ NCSL Z540-1-1994, EN 10204 3.1 and other manufacturers specifications | RRES 90061,Airbus AITM6- 1001, ASTM E2297, ASTM E3022, ASTM E1444, ASTM E1417, ANSI/NCSL Z540-1-1994, EN 10204 3.1 and other manufacturers specifications |
| Power supply | 100-240 VAC, 50/60Hz | 100-240 VAC, 50/60Hz |
Liquid Penetrant Inspection